Here in south-west Australia, summer's just begun. I'm reveling in the sweet warmth and my first few dips 'down the dam'. I don't live near the coast, but in anyone's book it's hard to beat this.
According to the shouting ads on radio and tv, and the sparkly tinsel crap adorning our streets, it's also the season to shop!
Hang on, what?
"Clever" marketers have transformed what was a spiritual occasion of giving and compassion, into an over-commericalised, senseless, buying frenzy. We've been duped, conned and taken for a very expensive ride in recent years. Most of us know what's going on, but go about shopping anyway. Why?
Well, I no longer see any value in taking part. So here's my answer to the so-called silly season and all the associated stress and waste and over-consumption.
Make your own gifts!
Raid a lemon tree, call a mate, have some salt and old jars on hand. Cut them in wedges, sprinkle generously with salt, squeeze, squeeze, squeeze the juice out! Layer the wedges in sterilised jars with a bay leaf and any other spices you fancy – i like black pepper. Top the jars up with lemon juice and …  you're done!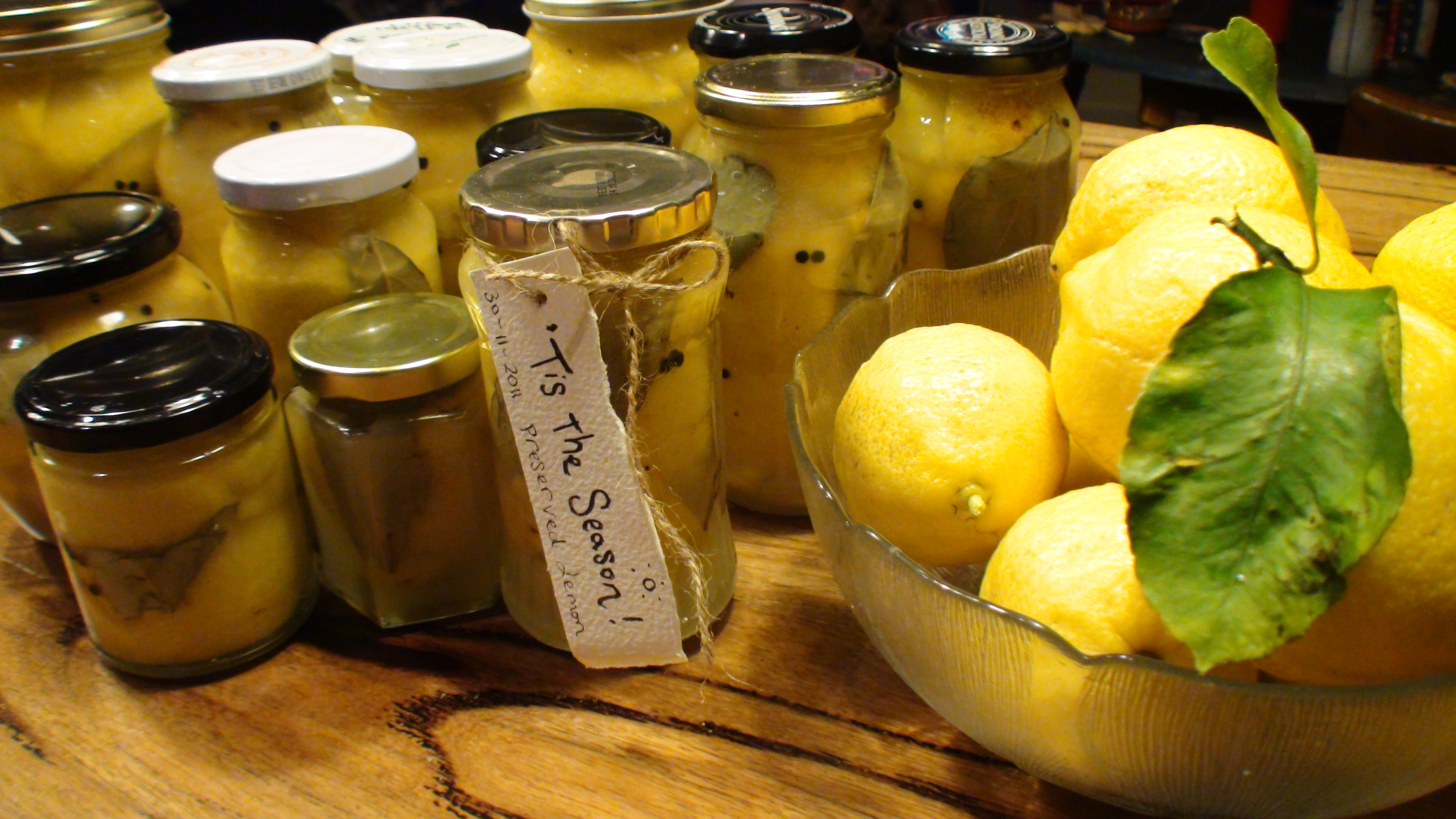 Jars upon jars of traditional preserved lemons for loved ones. I can tell you, it's pretty satisfying!
The beauty of preserved lemons, aside the simplicity, is that a little goes a long way. Leave them in the jars at least three weeks before using. I've got a huge jar I've been eating from for over a year! The lemons have turned golden and even a little brownish on top due to oxidation, but my tastebuds tell me they're still perfectly good.
So many cultures make use of preserved lemons. If you haven't used them before, take out a wedge, discard any remaining pulp and slice the rind finely. Stir through couscous and serve with a tagine. Mmmm! I also like them in dips and salads. Preserved lemon is beautiful sliced finely and mixed with chillie, coriander, cumin and olive oil to flavour olives.
More make-your-own gifts ideas are on the way, including a beautiful Christmas tree I created without chopping anything down or spending a cent.